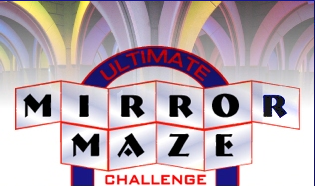 ~ Open Daily ~
~ Admission Good for the Entire Day ~
~ Group Discounts Available ~
Frankenmuth: 989-652-3711
Myrtle Beach: 843-663-2700
About the Maze
Our maze of mirrors is one of the most exciting and unique attractions that the entire family can enjoy! See infinite reflections of yourself in every direction! Encounter surprising corners, dead ends and continuous circles! Find your way, and even you can become a Maze Master!
Our Ultimate Mirror Maze Challenge is a fun family experience that will appeal to children, teenagers and adults alike. Don't forget to view the "Funny Mirrors", which can make you appear tall, thin, short, wide… however you want to be!
Give us a call for more information at 248.616.5030 or email [email protected].